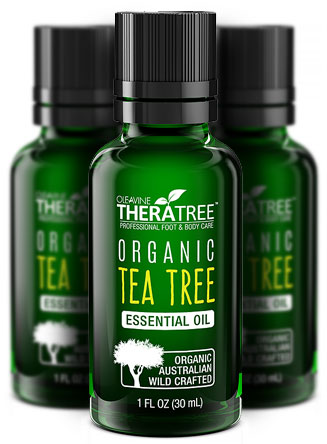 TheraTree™ Farm Direct Tea Tree Oil
In a time when inexpensive blended, adulterated and counterfeit Tea Tree Oil is flooding the market, we are so proud to be able to offer the most premium quality of Organic Tea Tree Oil available on the market today.
Our Solution To The Counterfeit Tea Tree Oil Crisis
We have a personal relationship with our Tea Tree Farmers so we can ensure only the highest level of quality of therapeutic grade Tea Tree Oil is used in our products! You can be assured that the Tea Tree Oil used in our products is not diluted, counterfeit, mixed with cheaper tea tree sources, or blended with synthetic materials.
Grown in the Original Pristine Native Australian Environment
Our highly prized Tea Tree Oil is distilled from Tea Trees grown and sustainably harvested in its original native environment in the pristine, untouched "Bungawalbyn Valley Basin" of New South Wales, Australia where they have flourished for thousands of years.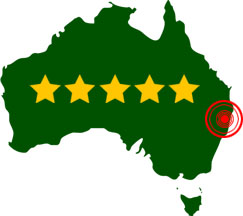 The Gold Standard For Australian Tea Tree Oil
These special Tea Trees thrive in the same natural growing and soil conditions that have historically produced the highest-grade therapeutic quality essential oil for which it originally became famous.
In fact, it is from these same forests, that the indigenous Bundjalung natives first introduced the wide range of uses for this highly prized botanical to the rest of world through explorer Captain James Cook's observations of the multiple preparations made from the leaves.
Slow Steam Distillation For Full Spectrum Extraction
Tea Tree Oil is considered one of the most complex essential oils on the planet comprising of hundreds of compounds, many of which have never been identified.
There are 2 main categories of compounds characterized as 'Mono-terpenes' the lighter molecular or volatile compounds and 'Sesqueterpene' heavier molecular weight compounds. The heavier compounds are more difficult to extract during the distillation process.
Of the 180 compounds that can be identified, over 50% of the total number of compounds are in the heavier 'Sesqueterpene' division of the oil which makes up just 10% of final oil produced.
Our highly prized oil is extracted using long-term steam distillation to help ensure that the most complete broad spectrum of active components is extracted.
Shorter-Term Steam Distillation Processes, which is more common in the industry, although more cost effective, can miss many of the harder to distill key actives that play a key role in the quality of the final oil.
Our Commitment To Quality
Being able to have a direct relationship with our Tea Tree Farmers allows us to ensure only the best quality Tea Tree Oil is making it into our products and into your home.
In addition to being the cornerstone ingredient in our complete product line, we also offer Organic Wild Crafted Tea Tree Oil in easy to dispense essential oil dropper bottles so you can enjoy this special oil in its many applications including Aromatherapy uses.