Professional Products You Can Believe In, From a Company You Can Count On!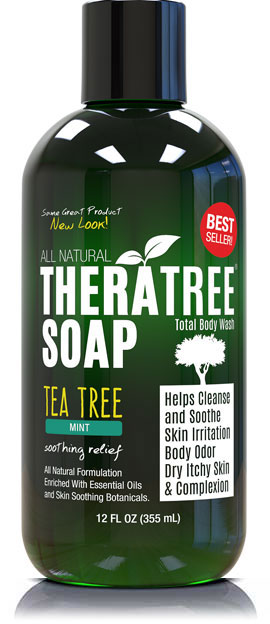 Oleavine TheraTree™ is a leading foot and body care company dedicated to making a difference in an industry plagued with "less than desirable" product ingredients. Our fast growth and customer loyalty is directly related to our mission of putting our customers first.
Shop with us today and experience the Oleavine TheraTree™ difference.
Just A Few Reasons Why We Stand Out From The Crowd:
Premium research driven professional products you can count on.
Manufacturer direct pricing.
Secure Online Ordering.
Strategically located national fulfillment centers to speed up the delivery of our products to your doorstep.
Passionate, knowledgeable and professional support put your needs first.
High customer loyalty re-orders. We must be doing something right!
100% Satisfaction, No Questions Asked, 90 Day Money Back Guarantee.
100% Australian Organic Tea Tree Oil
We proudly feature only the highest quality Australian Certified Organic and Organic Wild Crafted Tea Tree Oil in our products.

Our highly prized Tea Tree Oil is long-term distilled from Tea Trees that thrive in the untouched "Bungawalbyn Valley Basin" of New South Wales, Australia that have historically produced the highest-grade therapeutic quality essential oil for which Tea Tree oil originally became famous.

In a time when inexpensive blended, adulterated and counterfeit Australian Tea Tree Oil is flooding the market, we are so proud to be able to offer you the most premium quality of Tea Tree Oil available in the market today.
Learn Why TheraTree Tea Tree Oil Sets Us Apart
Our Dedication To Natural Solutions
We combine our special Tea Tree Oil with a Broad Spectrum of other Therapeutic Grade Essential Oils and Botanicals that have been used for centuries as natural care for skin discomfort while at the same time supporting healthy vibrant skin and complexion.

We take great care to only develop products we truly love and would use ourselves, so we know our customers will love them as well.

Our cruelty free products are made from effective ingredients you can trust and are free from synthetic fragrances, artificial dyes, parabens, petroleum, phthalates, and sulfates.

We truly believe a happy customer, is a happy company!